Welcome to Doon Public School, a Prestigious and Top School in Gwalior. Founded in 2004, Doon Public School has nurtured thousands of students to achieve academic excellence through innovative teaching methods. We believe that internal discipline is core not only to develop an individual's capabilities and culture but also of the diverse people around them.
Our CBSE School takes pride in its ability to provide an environment for its students that values the benefits that come with nurturing young people's individuality and personal traits rather than "moulding" or making them conform to someone they're not. Consciousness-Based programs provide practical means to fulfil these values, so that students experience and develop the full range of their own creativity and intelligence. The whole human being is educated in a balanced and integrated way: intellectually, creatively, socially, emotionally and ethically.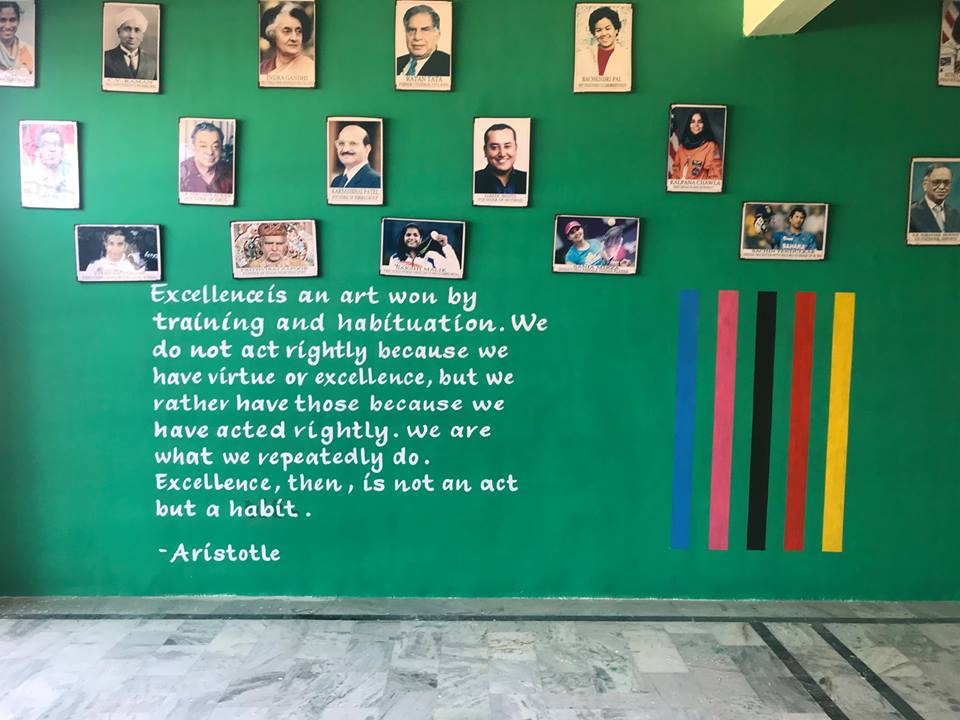 We hold the responsibility of "bringing excellence" and meeting global educational challenges of 21st century. Our mission is to explore the unexplored treasures within the children and help them visualize beyond horizon. We believe in collective commitment & making untiring efforts to attain our mission and help students to grow and evolve into open-minded, ethical and caring individuals who are focused and encouraged to set goals, attain them and exceed expectations.
Doon Public School, as a center of excellence in education, believes that every child has a potential treasure within. Our vision is to groom each child with regards to intellectual, emotional, physical and spiritual development. We envision this by creating a empowering learning environment through innovative educational methods and quality infrastructure.
Educational encompasses the entire round the development of every student and ensures a progressive development of innate abilities. The primary thrust of the school is to undertake scholarly activities of students, staff members, parents & community at large, to expand their horizons, by providing them knowledge & cultivating in them a good outlook. With a view of setting higher goals & achieving new milestones, team DOON believes in tirelessly towards excellence.
Doon Public School has been one of the finest institution with futuristic state of the art infra structure in the city. The well organised and neatly designed, spacious, digitally enabled smart classrooms are instrumental in making a conducive and comfortable environment, setting the self driven stage for learning.The students are able to make the most of a stimulating environment to ignite their young minds to analyse, synthesis and create a new dream.